In-house Teams
An in-house team of technology and R&D excellence from Scalewest will give you all the advantages of your own operations within a fraction of the cost and time needed to get the new center off the ground.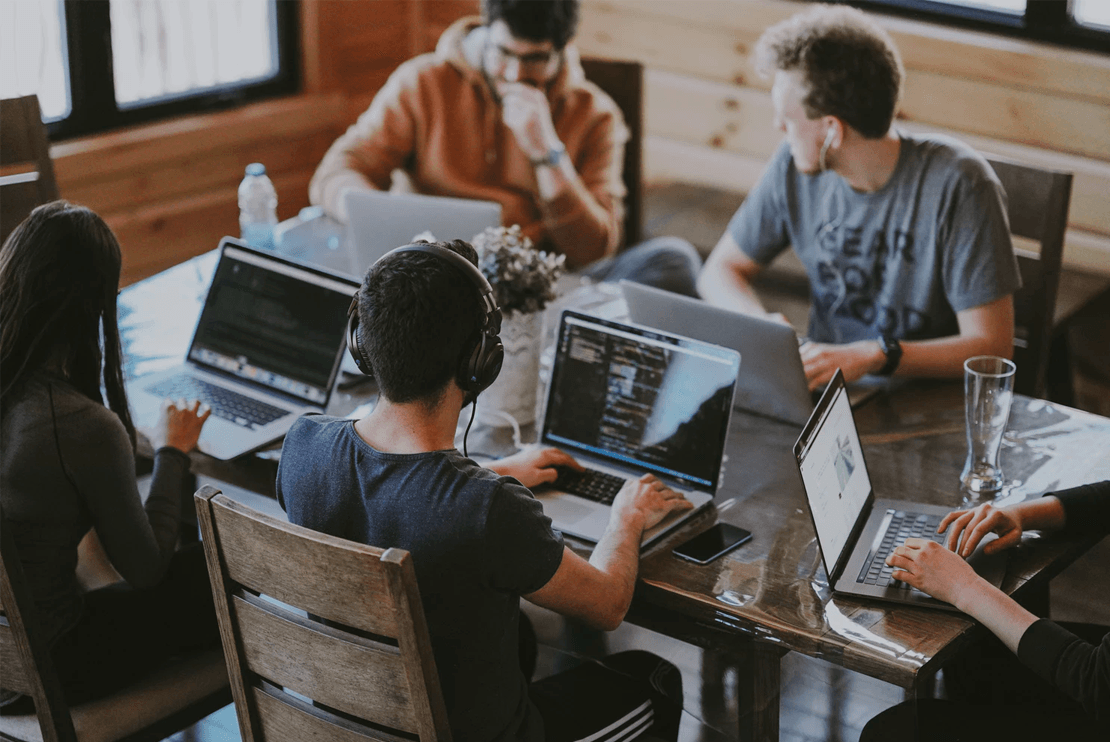 With in-house teams, Scalewest provides the facility, hires and trains the R&D team, and handles issues with local authorities. We then provide ongoing administrative, HR, financial, and legal management of your vertical captive center. As the customer, you retain full control over the professional management of the team, including salaries and bonuses.
The facility and team we provide you will be consistent with your guidelines, development methodologies, and corporate culture. You could say our In-house team service provide a home away from home for your R&D team. The vertical captive model offers you complete transparency and control in an offshore outsourcing environment, without the challenges of setting up a branch in another country.
Scalewest's in-house team model of outsourcing is based on a cost-plus base fee. You pay a fixed markup on top of the employees' wages, and you bear all overhead costs.
WHAT IS A IN-HOUSE TEAM?
A team of specialized IT professionals fully in-house to the goals of your projects and organization, working under the supervision of your technical team leads and project managers in full alignment with your processes in a distributed environment. That is a much better model than the traditional outsourcing/offshoring where the partnership is of disengagement, lack of transparency and confusing communication.
WHAT A IN-HOUSE TEAM IS SUITABLE FOR?
Small and mid-sized operations. Creating an extended team fully integrated with your internal processes and operations. Complementing internal IT departments with niche experts and creating additional delivery capacity.
Assemble you future team by assigning ad-hoc technology proffesionals from our internal talen pool.
Initiate and lead your future team to deliver your business demands.
Scale team size and adjust team composition in accordance with changing technology requirements and development goals. Gear up the IT delivery output, slash the resource and overhead costs and accelerate the time-to-market.
Carefully pick and propose candidates fo you initiative based on our intimate knowledge of the skills, experience and personality of each in-house engineer.
Take care of recruitment, retention, training, talent-development, administration, payroll, additional benefits and bonuses. Provide an engaging company culture and nurturing work-environment in Class A office building with premium secure infrastructure guided by ISO:27001 compliant processes.
Provide immense staffing flexibility with internal resources and the ability ti attract the best talent available at the market.
Proactively monitor the overall engagement, discuss and anticipate your needs for advancing the delivery setup.